For Patients
Aim
Eurocrine is an endocrine surgical quality registry with the aim to improve surgical treatment of endocrine tumours and diseases, with a special focus on rare endocrine tumours.
Member clinics demonstrate with their participation in Eurocrine the importance of quality control, which benefits the individual patient. Participation is therefore in itself a measure of quality.
Participating clinics are displayed on the website with contact details and surgical activity. The number of surgical procedures is shown from the current and previous year.
The Eurocrine database is managed by the Eurocrine Society, a not for profit society registered in Austria. The database is managed by a council with representatives of European Endocrine Surgical Societies. The registry collects data to analyse diagnostic processes, indications, surgical procedures, use of resources and final outcomes to control quality of treatment. The registry aims to identify and disseminate best clinical practice, and to support clinical research based on registered data. This will ultimately benefit patient treatment. When data from the register is subject to research studies, approval of an ethical review board is mandatory. By participating with your anonymised data in the Eurocrine registry for endocrine tumours, you will help to improve medical care for yourself and others. Analysis of collected data will eventually improve surgery and other treatments by identifying best medical practice. Data processing is hence in the public interest.
You can learn more about the database on this webpage.
Information and Consent
Your participation in the registry is voluntary and if you decline to participate, this will not affect the medical care you receive.
Written information about the registration of your personal data in the Eurocrine registry is given to you by the doctor responsible for your surgical care. Your consent should be given.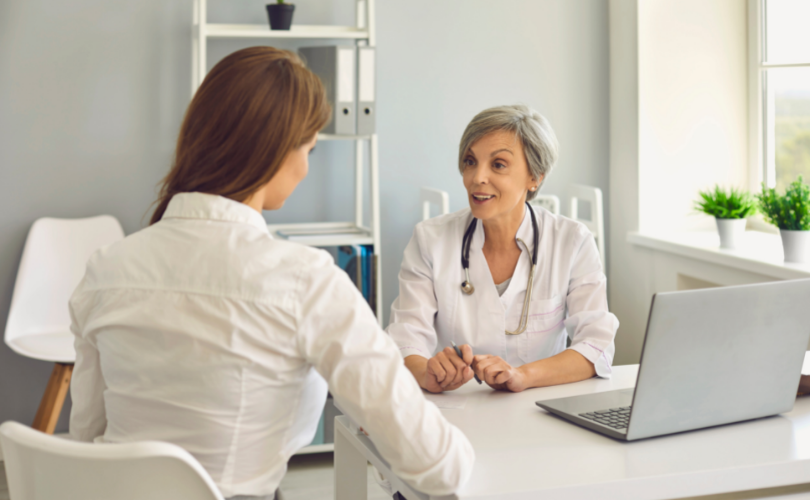 Storage of data
Your data is deleted when no longer needed to develop and secure the quality of care for the records you attend.
Confidentiality
In Eurocrine, the registered data for an entry is anonymised and connected to a pseudo-ID (a string of letters and numbers). The identity of the patient from a pseudo-ID is not submitted to the central database, but kept by the participating clinic.
The identity of the patient is known only by the participating clinic who is responsible for the patient care.
Security
Your data in the registry is protected against unauthorized access. There are special requirements for security measures including means that only those who have need of your information for the purpose of the registry may have access to them. Controls are made to prevent unauthorized studies of the data. Your information will be protected by encryption, and login with two factor authentication.
Access to registered data
The caregivers who report to the registry have direct access to the local data they provide. No other health care provider has direct access to data from other health care providers. The central and national management of the register have access to some de-identified information for statistical analysis.
Deselection
Your data is deleted when no longer needed to develop and secure the quality of care for the records you attend
Your rights
EUROCRINE is subject to the General Data Protection Regulation (GDPR) including national implementation of the legislation (see also the document data protection overview citizens below).
You have the:
•    THE RIGHT TO KNOW WHO IS PROCESSING WHAT, AND WHY
•    THE RIGHT TO OBJECT
•    THE RIGHT TO ACCESS YOUR DATA
•    THE RIGHT TO CORRECT YOUR DATA
•    THE RIGHT TO YOUR DATA TRANSFORMED
•    THE RIGHT TO HAVE DATA DELETED AND TO BE FORGOTTEN
•    THE RIGHT TO BE INFORMED ABOUT A DATA BREACH
You are at any time entitled to access your data, to correct your data, to transfer your data, and to have your data deleted in the register. Such application should be in writing, signed and sent to the e-mail address below. The requests are processed without a charge. If you are unsure on how to proceed, please ask the local doctor involved with your care for help.
Request – Official transcription from EUROCRINE (pdf file)
Request – Correction of data in EUROCRINE (pdf file)
Request – Move data from EUROCRINE (pdf file)
Request – Deletion of data from EUROCRINE (pdf file)
Owner of the Eurocrine database and platform
Region Skåne, Sweden (Scania County Council), is the organisation responsible for processing your data.
Address:
Region Skåne
291 89 Kristianstad
Sweden
Switchboard: 044 309 30 00
Fax: 044 309 32 98
E-mail: region@skane.se
Website: www.skane.se/en
Data protection officer
Data protection officer for Region Skåne is Per Bergstrand, e-mail: per.bergstrand@skane.se
Data protection authority for Eurocrine
If you wish to file a complaint, you should contact the Swedish data authority:
Datainspektionen
Drottninggatan 29, 5th Floor
Box 8114
104 20 Stockholm.
Phone: +46 8 657 6100
Fax: +46 8 652 8652
E-mail: datainspektionen@datainspektionen.se
Website: http://www.datainspektionen.se/
Find a clinic
An overview of participating hospitals can be found here. A contact web-link can be found under each hospital.